Let customers speak for us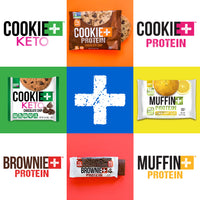 Bake City's Mission
One of life's great pleasures is the food we eat. At Bake City we want to help you eat healthier without sacrificing great taste. With every thoughtfully selected ingredient, we are driven by 2 simple principles:
·      Food should be delicious
·      Food should nourish your body
That's why at Bake City we are continuously working to offer the tastiest and most nutritious cookies, muffins, and brownies. We strive to keep you both nourished and satisfied with our Protein-packed snacks and our line of sugar-free Almond Flour, Keto-friendly treats.
BUY NOW